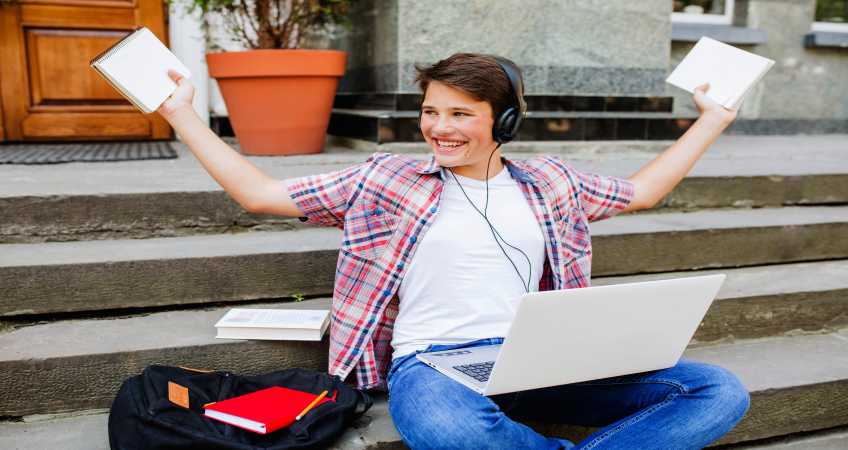 Online MBA Degree: An Online PG Degree That Changes Your Job Fortune
One of the most popular courses among others is the two-year postgraduate Master of Business Administration degree programme. Through an MBA, one can improve their managerial and administrative skills in any profession. Many reputable universities offer online MBA courses in response to the demand for the programme and the availability of MBA graduates.
In addition to conventional MBA candidates, distance learners include working professionals, those with regional restrictions, and those with limited financial resources. It is adaptable, affordable, and acceptable as a standard MBA. Anyone with a degree in any field—science, business, or the arts—can easily sign up for online MBA courses based on their interests and needs.
In today's competitive job market, an MBA degree holds significant value and can be a game-changer in your career trajectory. However, pursuing a traditional on-campus MBA program can be challenging for working professionals due to time constraints, geographical limitations, and the need to balance work and personal commitments. Fortunately, online MBA degrees have emerged as a flexible and accessible option that can transform your job fortune. In this article, we will explore how an online MBA degree can positively impact your career and open doors to new opportunities.
Why One Should Gather an Online MBA Degree
Greater Opportunities -

MBA graduates have the choice to pursue a variety of specializations as post-graduation degrees, including an MBA in healthcare management, a master's in management, or a master's in business management.

Work satisfaction-

MBAs are known for having lucrative job profiles, but they are substituted for the business benefits that come with a variety of options and provide priceless work experience.

Enhance Skills-

The MBA teaches students how to think critically, flexibly, and creatively as well as how to communicate effectively, giving them the tools, they need to make the best decisions and handle the pressure of business growth.

Priority and straightforward admissions -

The majority of universities provide MBA remote learning based on merit selection or direct admissions.
Significance of an online MBA in the Workplace
In the job market, online MBA programmes have significantly increased in popularity and value. Employers today appreciate the simplicity and adaptability of online learning, which has enhanced the acceptability of online MBA degrees. Graduates of online MBA programmes exhibit great self-discipline, time management abilities, and flexibility in remote work settings—skills that employers strongly value.
Additionally, interactive learning activities and real-world case studies are frequently included in online MBA programmes, giving graduates useful business skills. An online MBA can therefore improve career possibilities, open doors to leadership roles, and give an advantage in the work market of today.
Pursuing an online MBA degree is not just about acquiring technical skills and business knowledge. It is a transformative journey that fosters personal growth, leadership development, and self-confidence.



Conclusion

Elevate your career prospects with an online MBA degree—a transformative postgraduate program that enhances your skills, knowledge, and leadership abilities, opening doors to new job opportunities and propelling your professional success. Online distance MBA provides benefits such as affordability, easy accessibility, geographical freedom, and flexibility which helps to manage work-life balance.