All
Undergraduate
Postgraduate
Vocational Studies
Our Vocational Studies Program introduced
The program of the Vocational Studies course is to provide students with specialized vocational education and training to enhance their employability and contribute to economic growth. The specific program of the Vocational Studies course are as follows:
Skill Enhancement


Professional Growth


Hands-on Experience


Relevance to the Field


Improvement of Employability
Our Promotional Collaborations
What we have achieved so far
About Us
MS Institute of Education Private Limited (MSIE), aims to provide education to all, without letting distance be one of the barriers in this process, from last 21 yrs. with a deep understanding of building education businesses. We are blessed with an inbuilt integrity that helped us in building trust-based relations with individuals and organizations which has facilitated us continuously in expanding our business through a network of Authorized Enrolment Partners (AEPs).
MSIE is a comprehensive platform designed to provide convenient and flexible educational opportunities to every potential aspirant. We offer a wide range of courses and programs that can be accessed remotely, allowing individuals to learn at their own pace and from any location. Our platform utilizes cutting-edge technology and interactive tools to create an engaging learning environment.
Services
Check out the great services we offer
Portfolio
Check out our beautifull portfolio
Online or distance education has emerged as a popular choice among government job aspirants for various reasons...
In today's fast-paced world, many individuals find themselves faced with the dilemma of choosing between their job and continuing their studies. Balancing work..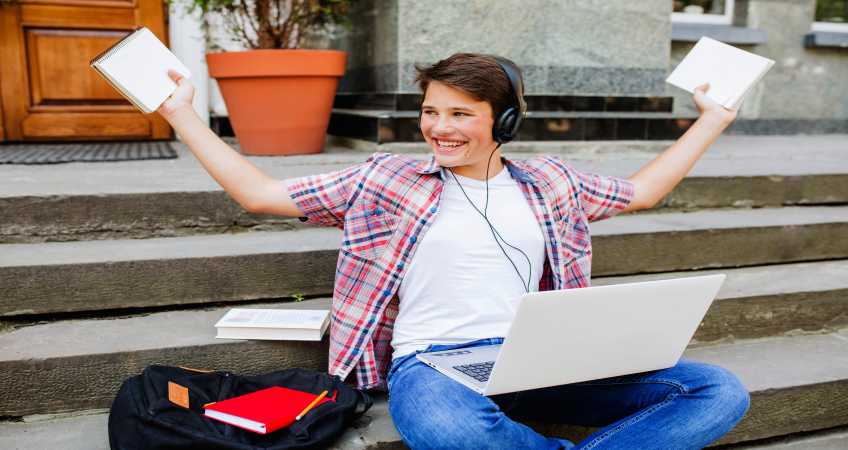 One of the most popular courses among others is the two-year postgraduate Master of Business Administration...
Frequently Asked Questions
Frequently Asked Questions provide answers to common inquiries and help users find information more efficiently
Being one of the top providers of remote learning is not by accident; it is the result of more than 20 years of dedication and hard effort. We take pride in and are appreciative of our inherent honesty, which has helped us to build trustworthy relationships with both individuals and companies. With our effort and commitment, The MS Institute has received several honors and letters of gratitude from distinguished organizations.
Yes, our highly experienced and dedicated staff never compromises with the quality of education and mentioned only government-approved universities having NAAC, UGC, AIU, etc. certificates.
Of course, MS Institute provides support and solutions for challenges faced by students in their university journey.
No, MS Institute does not charge any service fees for its assistance and support.
MS Institute's seasoned counselors provide personalized guidance, leveraging their expertise to help you navigate academic challenges, explore career options, and achieve your goals.